Outdoor cleaning requires pressure washers, which have shown to be quite efficient in removing dust, muck, and grime off buildings, surfaces, and even cars.
People enjoy them because they are simple to use, but there are many different varieties on the market now, much like other appliances.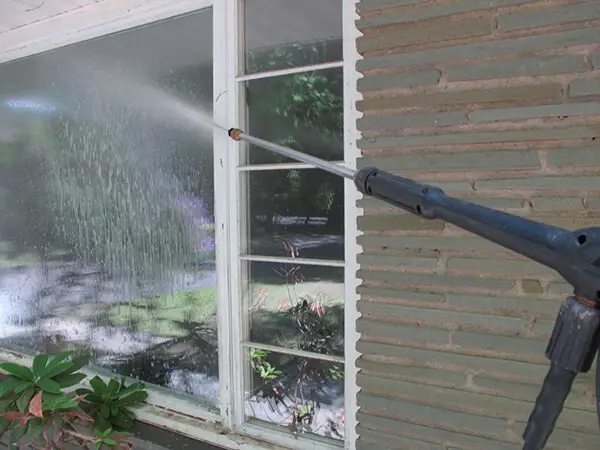 When it comes to pressure washing a multi-level structure, not all pressure washers are successful; this is why you have to look at various pressure washers and find what size pressure washer for 2 story house.
If you stay in a two-story house, you should avoid using a low PSI pressure washer since you will be able to clean all surfaces except two-story vinyl or brick siding. So keep reading to get a suitable pressure washer for you.
What Size Pressure Washer For 2 Story House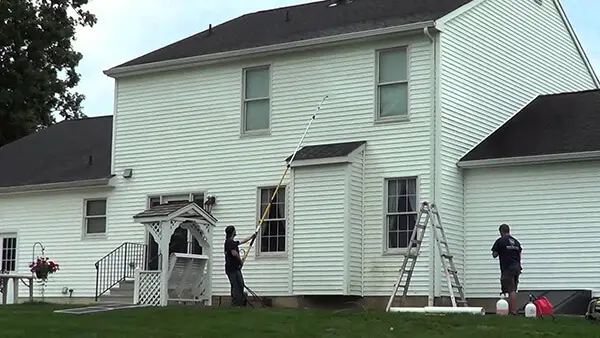 Having the "right-size" power pressure implies having the appropriate amount of power and pressure output to clean a two-story house thoroughly. Because washing a two-story house is a difficult chore, the best pressure washer for the job is a gas-powered pressure washer with a heavy-duty motor.
Gas pressure with a high GPM rate tends to have a fast flow rate, which speeds up the rate you do your laundry. These high-pressure washers have a maximum pressure of 2800 PSI and a flow rate of 3-4 GPM. Electronic power pressures may do the washing, but it will take a bit longer to complete your task.
Cleaning a two-story house is an energy-intensive operation that requires a heavy-duty, gas-powered pressure washer.
How To Pressure Wash A 2 Story House
Follow these easy methods to clean your two-story house with a power washer:
Step 1
Shut all of the windows and doors. You don't want water splashing on your electronics or furnishings.
Step 2
Secure the plants in the area. Do you want the cleaning solution to drip on your shrubs and plants in the garden? A plastic bag can be used to cover the plants. Also, you can spray them with water from a pressure washer hose.
Step 3
Get a cleaning solution ready by combining 3 parts water and 1 part bleach in a mixing bowl. Fill a tank with the cleaning solution.
Step 4
Put together the parts of a gas pressure washer. A garden hose will be connected to the pressure washer pump intake from the water supply tank. The pressure washer hose will then be connected to the spray gun and the pump output.
Because you'll be washing the siding of a two-story house, you'll need an extension wand. So first, connect the spray gun to the extension wand. Next, connect the pressure washer surface cleaner to the wand end.
Step 5
Start cleaning the siding with the gas pressure washer. You should wash the siding from the top and work your way down to the base of the walls. If you work from top to bottom, dirt and grime will stain the freshly cleaned siding.
Check out this video if you need more information:
Best Pressure Washer For 2 Story House
Simpson MSH3125-S MegaShot Honda GC190 Engine Gas Pressure Washer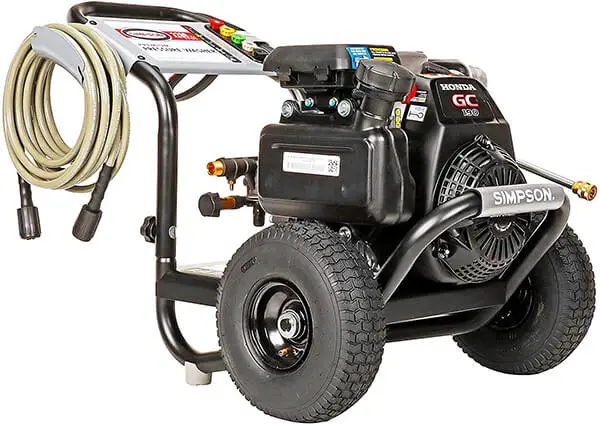 Cleaning decks, patios, outdoor furniture, house siding, and preparing home exteriors for painting are all possible with this pressure washer. It also cleans your driveway quickly when paired with Simpson's 15-inch surface cleaner. The design makes it ideal for domestic usage, with the Honda engine providing a significant upgrade over other pressure washers in a similar price range.
This Simpson pressure washer has a height of 24 inches and a width of 21 inches. With its lightweight design and 10-inch pneumatic tires, this vehicle easily navigates most terrains. The pressure washer can go up to 3400 or 3500 PSI and play the numbers game, but the 2.5 GPM helped clean rapidly.
Pros
It is simple to move
Powerful Honda GC190 engine
OEM axial cam pump that requires no maintenance
Compact and lightweight design
Setup at ease
Cons
For some jobs, the hose is a little short.
Generac 7019 OneWash Gas Powered Pressure Washer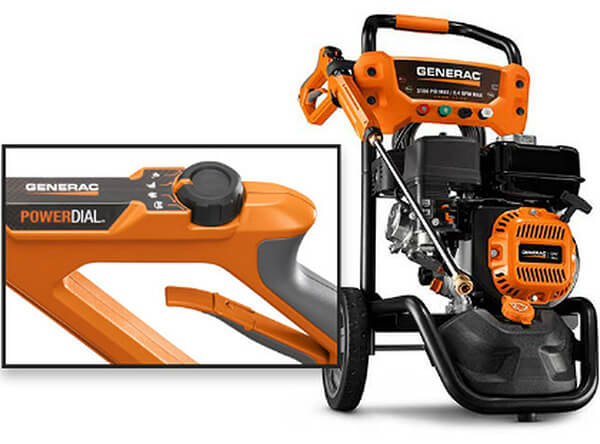 This Generac 7019 OneWash is a multi-purpose pressure washer used to clean cars, driveways, gutters, furniture, and, of course, multi-level residences.
It has four distinct pressure levels that are simple to change while using the washer.
There is also a 12-gallon detergent tank, which makes cleaning dirt simpler.
The spray gun is comfortable to use, and it has a power dial that you can use to modify the pressure based on what you're cleaning.
The 196cc OHV engine is strong, and the pressure washer comes with a 25-foot high-pressure hose that can reach locations as high as a two-story structure with water and cleaning chemicals.
It's simple to put together, and you'll be up and running in no time.
Pros
It's simple to put together.

The spray gun is comfortable to use.

The engine is powerful.
Cons
Sometimes the suction tubing gets in the way.
Craftsman Gas Pressure Washer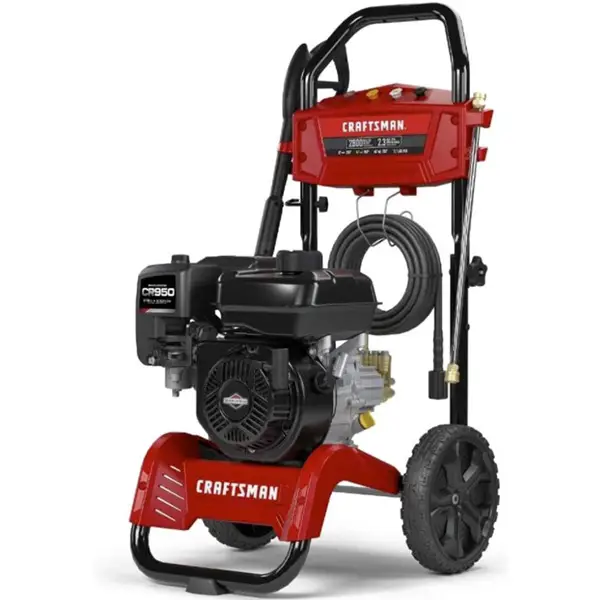 You should be able to reach the upper sections of your two-story structure with the 25-foot flexible hose that comes with this CRAFTSMAN pressure washer.
The washer is driven by a powerful Briggs & Stratton engine capable of completing your cleaning duties more quickly than other washers.
You can quickly swap between the four quick-connect spray tips included with the washer when changing surfaces.
You have the option of using your soap solution in the soap system or injecting detergent into the water stream via the siphon hose.
Pros
The engine is quiet.

There are four quick-connect nozzles in total.
Cons
Power is weak.

The wand's extension isn't robust.
Tips For Pressure Washing Various House Siding Types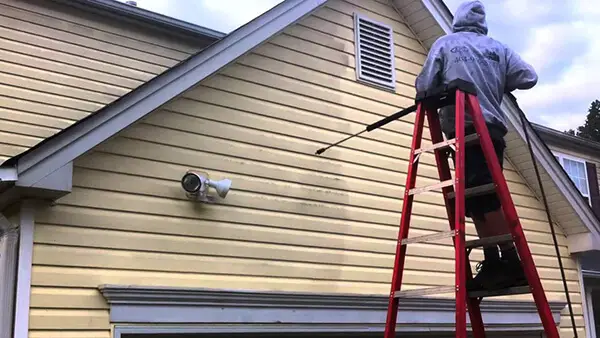 The only difference between different types of home siding, for the most part, is the detergent you use. Therefore, to properly clean each type of siding, you should use specific detergents. In addition, before pressure washing your house siding, keep the following in mind:
Vinyl: Before pressure washing, repair any damaged vinyl siding. Avoid overlapping the panels where they meet, such as indoor or window frames.

Aluminum: Avoid angling the power spray up beneath the panel overlaps.

Fibre Cement: Before beginning, repair any damaged sections.

Wood: Fix or replace any broken or damaged wood panels, and make sure the surface is moist before adding detergent.

Stucco: Repair any chips or cracks in the stucco siding before washing. Hold the pressure washer 2 feet away from the surface and use a 25 or 40-degree nozzle to avoid harming the surface.

Brick and Stone: Before you start cleaning your brick and stone siding, patch and repair any broken seams. To prevent the detergent from going deep into the brick, wash it down with a bit of spray from the garden hose before commencing.
Conclusion
With the above information, we have come to the end of this post. We have covered a lot of ground for cleaning a two-story house, including what size pressure washer for 2 story house, the best technique to clean a two-story house, and the best pressure washer for a two-story house.
Because of their high cleaning power, gas pressure washers are perfect for washing a house's siding. Unfortunately, the power cable is one of the reasons why an electric power washer might not be suited for such cleaning chores. Now, good luck!