It may be tough to keep your facility looking friendly and professional. Pollution, birds, mildew, graffiti, gum, oil, and grime are just a few of the things that may wreak havoc on your roof, windows, walls, and walkways.
Pressure washing is a great technique to preserve or restore the appearance of a house, with many real estate agents advising potential sellers to invest in a pressure wash to improve their home's curb appeal and selling price. 
When it comes to cleaning concrete sidewalks, pressure washing is a quick, easy, and practical approach to eliminating any dirt or salt deposits that contribute to surface deterioration. If you're concerned about having to spend time and money rebuilding another discolored deck, pressure washing may be the solution since it is one of the most effective ways to extend their life. 
Continue reading to learn about the numerous benefits of pressure washing!
8 Most Significant Benefits Of Pressure Washing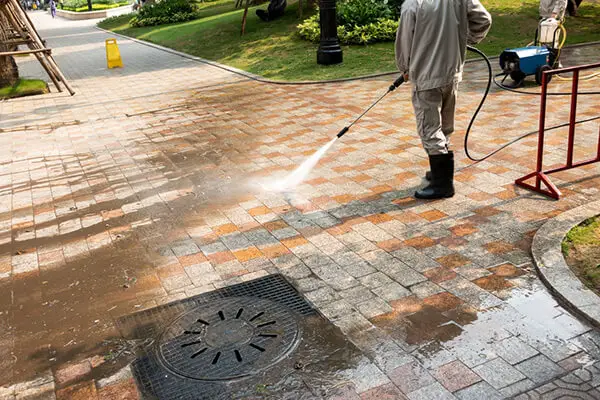 This is one of the most worth mentioning benefits of pressure washing your home because your time is valuable. When you use a pressure washer instead of cleaning your things or structures manually, you may save a lot of time and work.
Consider taking a long-handled sponge mop and a pail of water and going outdoors to spend your weekend washing your home's outside. You may not be able to finish it in a few days. Not to mention that all of that time and effort would be for nothing because hand washing will never be as effective or thorough as cleaning with a power washer.
The time it takes to pressure wash your structure is determined by a variety of factors. However, even a big house could be completed in a few hours, and smaller surfaces may be restored to their original state in 30 minutes.
Should you pressure wash your house? Definitely! You can knock years off an older property and keep it looking new for years by incorporating pressure washing into your regular maintenance regimen. It's also the cheapest way to clean your entire exterior.
Furthermore, power washing is less expensive than refinishing or repainting. However, if you're repainting, power washing is an essential initial step in preparing your home.
Cleaning activities traditionally take a lot of time, effort, and elbow grease. There's no need to scrub and struggle to get rid of obstinate dirt when using pressure washing. 
Pressure washers allow you to keep a firm upright stance while directing the water's force on unwanted spots. It also saves time and effort on your back and joints.
The setup for a pressure washing procedure is likewise relatively easy, requiring roughly the same number of steps as finding soap, sponges, and filling a bucket. To get started, just connect a water line to the pressure washer unit and plug it in or add fuel to the power source.
Protect Your Home And Family Health
Dust and mildew may hurt not just the beauty of your house but also the health of your family. All of the filth, dust, and mildew that collects on the external surfaces of your home can be hazardous. Using a pressure washer to remove them once a year helps keep you and your dogs healthy.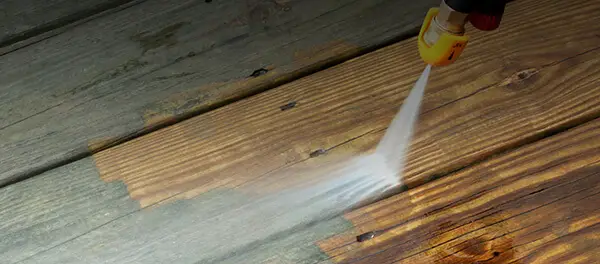 Seasonal allergies affect more than 20 million people and 6 million children in the United States. Pollen, mold spores, and dust mites are some of the most frequent allergy triggers, according to the American College of Allergy, Asthma, and Immunology (ACAAI), all of which are rinsed away by power washing.
When allergies are at their peak in the spring, it's a good idea to include your home's outside in your spring cleaning. Home exterior pressure washing may help minimize the number of allergens in and around your home, as well as the amount of time your family spends coughing, sneezing, and having watery eyes. 
When eager sellers ask real estate professionals how they might set their houses apart from the numerous other listings on the market, they frequently respond that enhancing curb value is a worthwhile investment. 
When it comes time to arrange a showing, curb appeal will help your property stand out from competing listings and attract more prospective buyers. Using a pressure washer, you may increase curb appeal faster and more completely.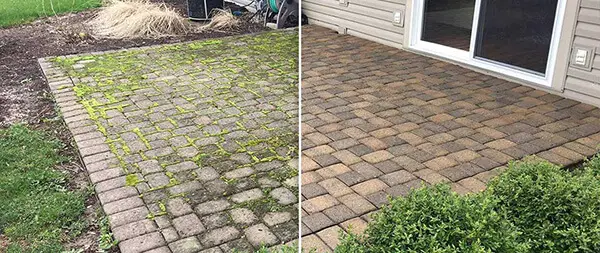 Bird droppings, for example, are very acidic and can damage a business property's roof or gutter systems, resulting in a roof collapse or break. Home exterior pressure washing the droppings and preventing additional accumulation with frequent cleanings can help prevent structural damage.
Graffiti, spray paint and oil stain, while not posing the same structural or safety problems like mold or bird droppings, can be among the most unpleasant and unattractive stains on structures like concrete, brick… Pressure washing can assist remove the paint, remove oil from concrete and restore the respectability and professionalism of your structure.
Environmentally Friendly Power Washing Method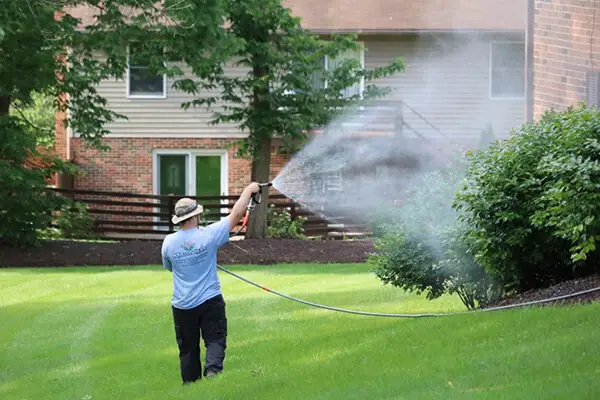 The use of hazardous chemical cleansers is frequently linked with heavy-duty cleaning. These cleaning treatments can be highly effective, but they usually have a significant environmental impact. There are no hazardous chemicals released into the environment during pressure washing. 
Pressure washers consume less when compared to the quantity of water needed by a garden hose to complete the same task. In addition, because of the amount of force exerted by pressure washers. Overall, some estimates claiming that pressure washing may save up to 75% of water. 
This is because a pressure washer uses about 50 times the force of a garden hose to discharge water. As a result, even the tiniest amount of water may be given the most cleaning power.
Another advantage you will have if you purchase a pressure washer is this. Several e-commerce websites provide free home delivery as well as discounts. 
One of them is Amazon, which sells nearly every type of equipment imaginable. Their payment method is also incredibly user-friendly, and they enable you to exchange your equipment if it malfunctions. 
You'll discover a wealth of articles and information to help you learn more about your equipment and choose the pressure washer that's right for you.
Conclusion
Aside from the benefits of pressure washing listed above, purchasing a pressure washer will provide you with many other advantages. These gadgets are now produced in a stylish manner that is quite attractive. 
With your purchase, you will receive a long-term warranty. If you have a problem with your gadget, you may easily have it replaced. In addition, experts at the organizations are always available to provide you with technical assistance.
Related Post