A pressure washer is a very effective technique to clean outdoor surfaces, automobiles, and floors, among other things. They are costly but an excellent investment in the long run. They perform much better when combined with a pressure washer detergent soap. 
Making your own homemade pressure washer soap will help you save money long-term while increasing your pressure washer's effectiveness.
Please see the list below for simple instructions on how to make car wash soap for pressure washers. 
Can Car Wash Soap Be Suitable For My Pressure Washer?
The question is whether you can use regular car wash soap in a pressure washer. To begin, you should be aware that pressure washers are equipped with specific detergent tanks.
These are intended to be filled with certain types of detergent, often those used to clean vehicles and other such objects. However, these detergents are not the same as regular vehicle soap.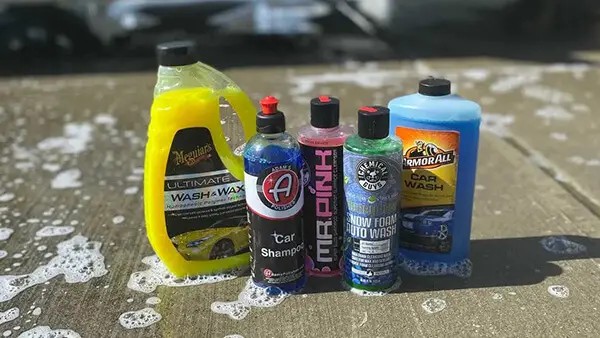 Technically, certain vehicle soaps may be used in pressure washers, but we would not suggest it. Your typical car wash soap will produce a lot of foam and bubbling, which may harm your pressure washer.
This is what specialist detergent is meant to avoid.
There are some vehicle shampoos explicitly designed for use in pressure washers, but for the most part, you must use special pressure washer detergent, not just car soap.
Car wash soap is often intended for manual applications rather than pressure washer use. 
How To Make Car Wash Soap For Pressure Washer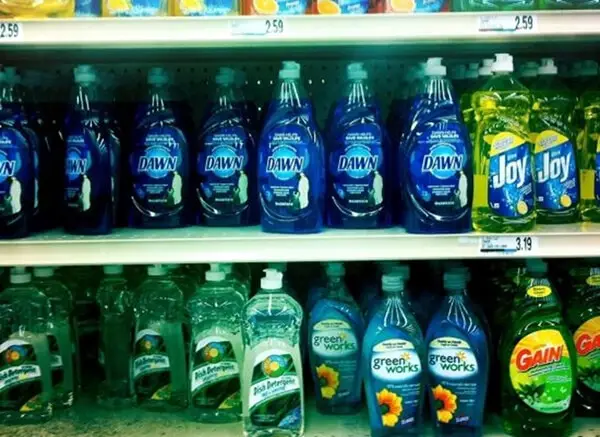 To create this DIY car wash soap, combine the following ingredients in a one-gallon container to get the pressure washer soap recipe:
14 cup regular dishwashing liquid 

One teaspoon of

borax 

Fill the rest of the gallon jug with warm water and stir it in.
This one-gallon bottle of pressure washer detergent substitute may be kept in the refrigerator until you're ready to clean your automobile. Then, pour one cup of this liquid vehicle cleanser into a pail of water, and you're ready to go.
If you have recently acquired a new automobile, using a homemade pressure washer detergent for cars may damage it. You should invest the money and get a specifically formulated vehicle wash soap.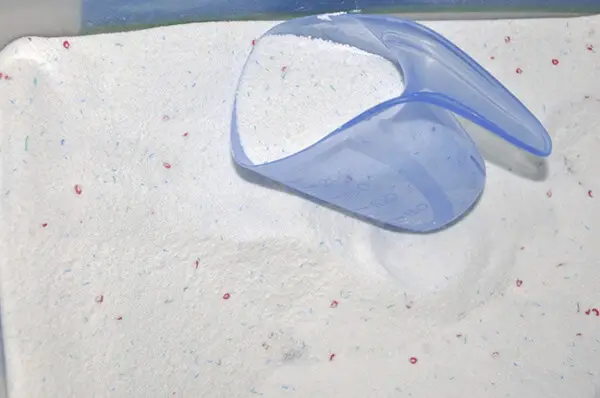 In a bucket of hot water, mix the laundry detergent, being careful not to stir too rapidly so that you don't get too many suds. Next, clean your automobile with low pressure to avoid causing any damage, and then rinse it well with a garden hose to remove all of the cleaning detergents.
Use a sponge with some of this cleaner on it to clean foggy automobile headlights. To remove haze from the headlights, gently rub them together. Rinse thoroughly.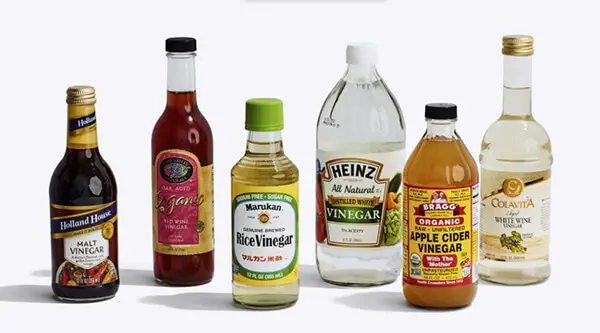 To manufacture this eco-friendly DIY car wash soap, combine the following ingredients in a one-gallon container to create a concentrated solution:
⅓ cup of distilled white vinegar

Fill the rest with water.

If your automobile is unclean, add up to 14 cups of eco-friendly liquid soap.
This eco-friendly DIY car wash formula is not the only kind on the earth but also your vehicle's paint, glass, and rubber or plastic. As with other soaps, rinse it well with clean water.
How To Make A Homemade House Wash Power Washer
Concrete Surfaces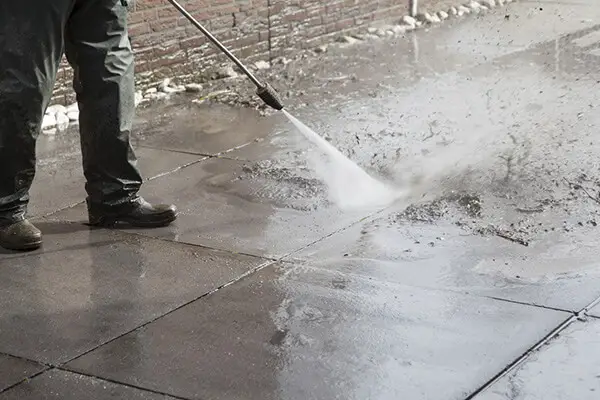 This concrete detergent formula is both ecologically friendly and straightforward to produce. Borax is available in the laundry detergent section of your local supermarket.
If you have stubborn stains on your driveways, such as oil or grease, you may want to use this formula to pre-treat the area before pressure washing to ensure that all of the stains are gone.
Ingredients:
1 quart of water

12 cup borax

12 cups of baking soda

1 tbsp liquid dishwashing soap
To begin, combine the dry ingredients. It's preferable to let the dry ingredients rest overnight, combined. Then, add wet ingredients the following day and stir slowly.
You may also add a quart of bleach to this combination for stains that aren't grease-related, such as spilled juice or other organic stains that are stubborn. If you do this, make sure you do it in a well-ventilated environment.
When you add bleach to this recipe, it no longer qualifies as "green."
Wood Surfaces
If left unattended for an extended period, decking may be a real pain to clean.
If you leave it alone, and it's been a stormy winter, your natural wood deck might be covered in algae and slime.
You'll be happy to learn that cleaning decking using a DIY power washer solution is simple and only requires a few everyday household items.
Ingredients:
White Vinegar, 6 tbsp

Soda Crystals, 8 tbsp

2 tbsp Cleaning Liquid

1 liter of hot water
Combine all of the components and apply with your foam sprayer attachment to your decking.
Make sure it's well covered and set aside for 10-15 minutes.
When you get back to it, scrub it with a firm bristles brush, paying specific attention to the algae-infested regions.
After that, go to town with your pressure washer, being sure to use smooth sweeping strokes to remove all of the leftover detergents off of the wood.
General Use
This is an all-purpose cleanser that may be used on a variety of surfaces without harming them. You may simply build this using thing you already have around the house. I do recommend, however, that you use phosphate-free washing detergent.
1 gallon of water

1/3 cup powdered phosphate-free washing detergent

1/3 cup of household cleaner 

1/3 cup of household cleaner  1 cup vinegar
Combine the dry ingredients first, then gradually add the wet components.
This is a fantastic homemade pressure washer detergent to use on items like patio furniture because it won't hurt your plants or create damage. It's non-toxic and biodegradable in the soil, making it "environmentally friendly."
Tips To Make Homemade Pressure Washer Detergent For Cars
Do not use highly alkaline, chlorine, or phosphate-based detergents for optimum results.

Chlorine-free soaps should be avoided since the chlorine in them might corrode your paint.

Other non-painted sections of your automobile (plastic or rubber parts like door seals, headlamp and indicator lights, grill vents, and so on) may be damaged and change color if strong chemical-based detergents are not suited for cars are used.

Phosphate-free soaps are suggested for environmental reasons. For example, phosphate from detergent can enter rivers via stormwater drains, where it is hazardous to aquatic creatures such as fish and can produce harmful algal Blooms.

By washing your car on your lawn or garden, you may help avoid hazardous chemicals from entering stormwater drains and causing environmental issues.
How To Use A Pressure Washer To Clean Your Car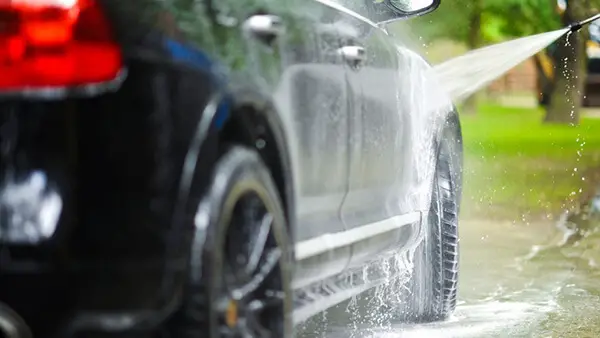 Step 1: Pick the suitable pressure washer and nozzle for the job.
You should use a pressure washer with the correct strength (PSI: pounds per square inch) and water flow while cleaning your automobile (GPM: gallons per minute). As the water leaves the washer's tip, the higher the PSI, the more power it will have. Likewise, the more GPM the washer has, the more water it will emit.
Choose a pressure washer with a 1200 – 1900 PSI setting. Then, you won't have to worry about harming your car's paint because it's safe to use for vehicles. Experts recommend a pressure washer with a flow rate of 1.4 to 1.6 GPM.
Step 2: Park the car in a convenient location for washing.
It's critical to park your automobile in an open area, away from other vehicles or things that might be harmed by water. It's best if you have a spacious driveway or street. If you're using an electric pressure washer, be sure you have access to an electrical outlet.
Step 3: Wash your vehicle.
Be sure to cleanse your automobile and wash off any dirt or other particles adhered to the surface before applying any cleaning. Start at a distance of 4-5 feet from your automobile and work your way closer after testing the pressure washer. To avoid getting water in your car, make sure to roll up windows and lock doors. All you need are:
A pressure washer

Water supply

An electrical socket

25 degrees nozzles
Follow the four procedures for washing your automobile with these materials:
First, connect your pressure washer to its power supply.

Next, connect a water outlet to your pressure washer.

Third, connect the washer nozzle to the 25-degree tip.

Finally, turn on your pressure washer and spray water all over the car's surface.

Make sure to rinse both the wheels and the car's whole body. To ensure that all dirt and filth from the hubcaps are removed, you may need to rinse the tires up close.
Step 4: Wash your automobile with detergent.
Cleaning detergents have their compartment in most pressure washers. When cleaning with a pressure washer, make sure you use a detergent intended for this purpose.
To dilute the detergent concentrate with water, pour detergent and water into the bucket.

Fill the pressure washer's detergent tank with the diluted detergent.

Apply the detergent to your vehicle.
Step 5: Rinse the detergent from the vehicle.
Rinse the detergent off the vehicle with a 40-degree tip. Holding the washer at a 45-degree angle and rinsing downward from the top of the automobile is a brilliant idea.
Follow these three steps to rinse detergent from your car efficiently:
First, change the washer's tip to a 40-degree angle.

Second, change the detergent tank's output method to your water source.

Finally, remove the detergent by rinsing it out.
Check out this video for the whole process:
What Are The Benefits Of Homemade Pressure Washer Detergent?
Some individuals may believe that creating your detergent is more trouble than it is worth. However, there are numerous reasons why producing your pressure washer detergent is preferable to purchasing ready-made soap.
Cost
Making your detergent allows you to create more considerable quantities than can be purchased in a store, saving you money in the long run. The benefit of homemade detergent is that it lasts longer and does not spoil. So, you could create 5 liters of detergent, which would be enough for your following five medium-sized tasks and could be stored on a shelf in the garage.
Allergies
Many commercially available soaps include chemicals that might trigger allergic responses. Making your own will help you avoid using anything that might irritate your skin, eyes or even give you a migraine.
When it comes to your health and having chemicals that you may be allergic to, it is not worth taking any risks. Flying through the air out of a high-powered jet may have significant effects on utilizing them.
Eco-friendly
If you're concerned about your carbon footprint (and you should be), creating your pressure washer detergent will help.
Being highly eco-friendly is a good thing because you'll be using a lot of water, gasoline, or electricity with your pressure washer.
Transparency
Some businesses might not want to be completely open about their ingredients. But, sometimes, we just want to know what our children and families are exposed to.
Many firms, for example, used dihydrogen monoxide, which caused a lot of criticism. In addition, because dihydrogen monoxide was utilized in both weed killer and ice cream, everyone was freaking out.
Although dihydrogen monoxide is the precise term for water, many were alarmed because it was listed incorrectly. That's akin to exploiting a flaw in the transparency system. The same could be said for other components, and making your detergent allows you to know precisely what's in it.
Conclusion
Now you know how to make car wash soap for pressure washer. This entire procedure should only take a few hours, and you'll be glad you did it yourself rather than paying someone else to do it for you. 
Since your car is clean and you've produced your own homemade car wash soap, you can go on to your next DIY project or simply relax and watch some TV. Your car will be waiting for your next excursion, and you can relax knowing that it is clean and ready to go when you decide to go out.
Related Post