Pressure washers are the ideal option for cleaning concrete, siding, decks, and driveways. However, certain particularly persistent stains that have been present for a while may be challenging to get rid of with just plain water. Soap is one option for the best cleaning results.
May dish soap is used and how to dilute dawn for pressure washers? 
You may use Dawn dishwashing soap in a power washer after thorough dilution with water. Let's examine the dawn's dilution process in detail to see how it functions.
Why Do You Need Soap In A Pressure Wash?
It's usually a good idea to use soap together with a pressure washer since it makes it easier to get rid of stubborn stains. It is similar to washing your hands with soap. In comparison to just washing your hands with water, it takes less work and less water to clean.
Therefore, I recommend using soap in your pressure washer for effective cleaning. It helps to remove tough stains. When you spray with the soap, let it do its work for a short while before spraying it with clean water. In addition, if you use soap with your pressure washer, less pressure is required to clean. This reduces any chance of damaging the surface or object.
How To Use Dawn For Pressure Washer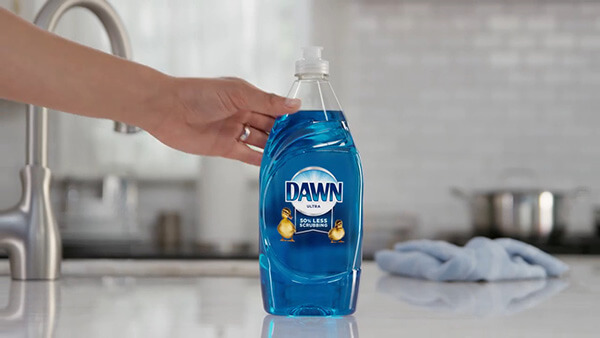 There are two methods for using a suggested detergent or soap in a power washer. You may either put it in the pressure washer's detergent reservoir or in an additional tank that is hosed to the machine.
There are many detergents available, but some of them may be too harsh for the environment and your pressure washer. One of the greatest formulas to use in your pressure washer is Dawn dish soap. No, no. Although other hard soaps may cause a hot mess, pressure washer damage won't be an issue with Dawn. Dawn is a liquid dishwashing soap, as you may know. Therefore, even if it wanted to, this couldn't destroy your pressure washer. In addition to having excellent grease-cutting capabilities, Dawn won't hurt nearby plants.
However, there may be a chance that you get some sizable droplets of detergent trapped in both situations. Make sure to dilute the detergent with enough water to make it less thick or sticky in order to prevent the soap from clogging your cleaning system. After using the machine, run clean water through it to prevent any leftover detergent from clogging the pump. 
How To Dilute Dawn For Pressure Washer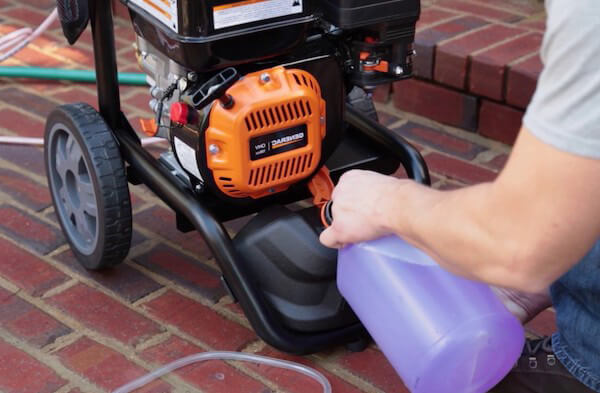 All detergents and soaps must be diluted with water before use, even those made specifically for pressure washers. Normally, the dilution instructions are printed on the bottle of pressure wash detergents. However, it is still up to you to get the measurements correct when using alternatives like dish soap.
Buy Dawn Dish Detergent. You may use another dish soap that has a degreaser.

Combine 1 gallon of water and 3 ounces (or 1/3 cup) of dish detergent. You may wing it, but don't add too much detergent, or your combination will become very foamy and soapy.

To prevent the soap from harming your pump, make sure the soap and water are well combined.

Spray the mixture over the area you wish to clean, wait for a few minutes, and then rinse it off.

Make sure to rinse away all the soap and dirt.
Check out this video for illustration:
When Shouldn't You Use Dawn For Pressure Washing?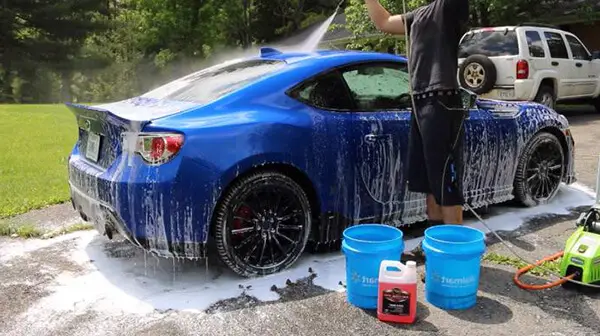 Dawn may usually do the trick in a pinch, but there are many different pressure washing detergents on the market for a purpose that goes beyond simple profit. They are functional! For thorough washing, various surfaces need different kinds of detergents.
Dawn is non-toxic and biodegradable, making it convenient and safe to use in pressure washers. However, there are several significant drawbacks to doing so, including the following:
It is less effective than some other cleansers.

It may become too sudsy and soapy.

It might not be economical.

On some surfaces, it could leave a film or a residue

Not ideal for automobiles

If used incorrectly, it might clog or harm your pressure washer's tubing or other components.
What Are The Best Pressure Washer Soaps?
Cleaning is simple and secure when the proper soap is used with a power washer. My pressure washer has been used with a variety of soaps to clean my vinyl siding, driveways, patios, and pathways. The following detergents I have used were kind to my outdoor surfaces while being harsh on the dirt:
1. Karcher Pressure Power Washer for Multipurpose Cleaning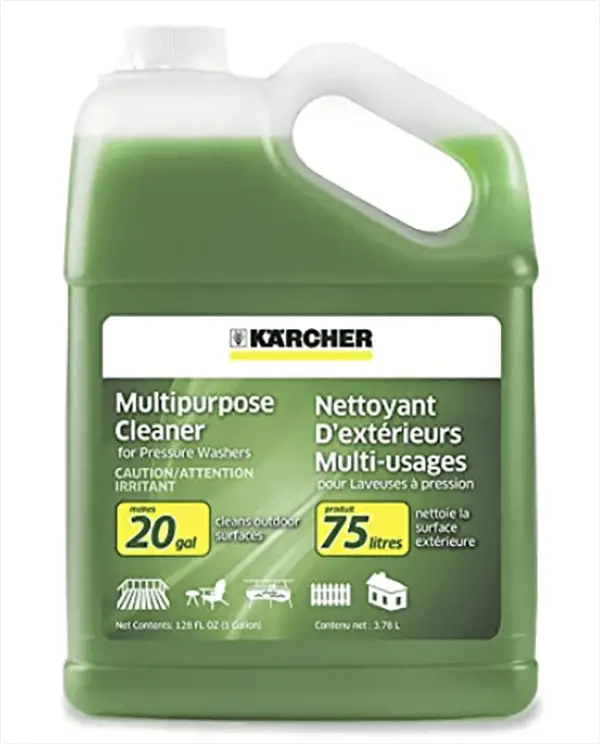 In my opinion, this is the best. Almost every surface in my house can be cleaned with the Karcher Multi-Purpose Cleaning Power Washer. I have used it safely on my patios, vinyl siding, driveways, and pathways. Additionally, I didn't see any gum up in my pressure washer.
2. Sun Joe SPX-APC1G Heavy Duty All-Purpose Pressure Washer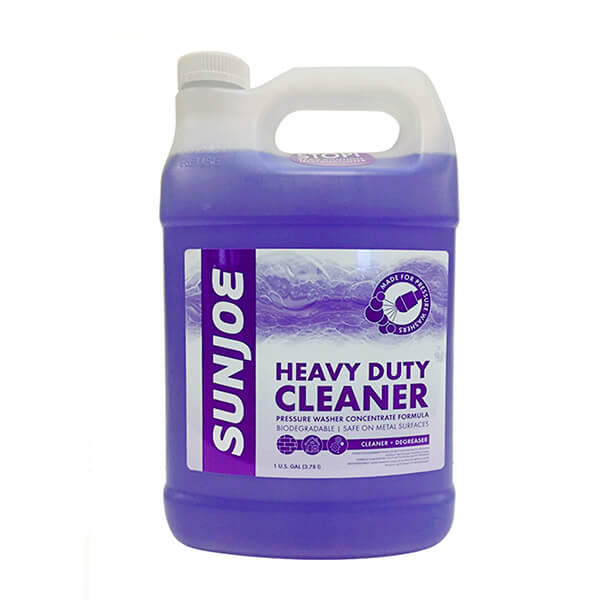 This fantastic pressure washer detergent can handle demanding cleaning tasks. This soap may be used on practically all exterior surfaces of your house. It may be used on patios, walks, external walls, and driveways because it is biodegradable and adaptable. You should be mindful of this product's higher price, especially if you have a limited budget.
3. The All-Purpose Cleaner by Simple Green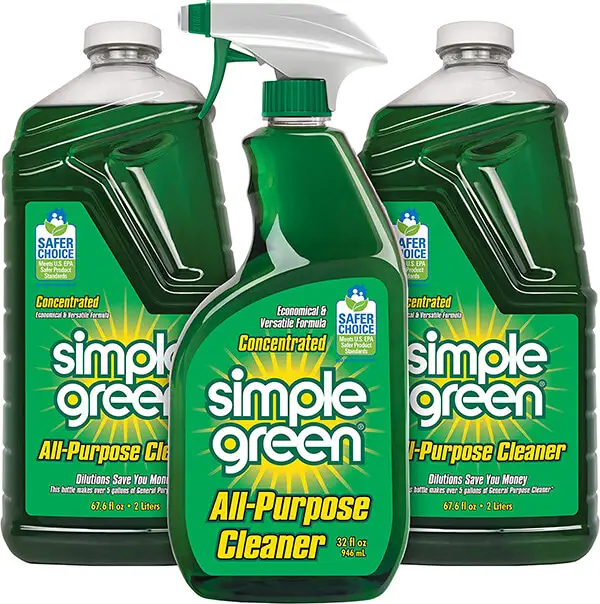 One well-known brand of home cleaners is Simple Green. Simple Green All-Purpose Cleaner is a fragrance-free, biodegradable formula. You'll love using it to power wash the surfaces of your exterior property. Given that it satisfies the Green Seal GS-37 Standard, it is probably safer for both the environment and people.
Conclusion
You guys were supposed to learn how to dilute Dawn for pressure washer, right? Well, we've covered everything there is to know about employing Dawn with pressure washers. For a pressure washer, thin Dawn works better than thick. Simply mixing it with hot water will dilute it. Afterwards, put it in your washer. Friends, we appreciate your being here. Read up on using a pressure washer to get rid of mould and mildew.
Related Post