It's now or never. You may finally tackle the long-awaited exterior house painting job that has been on the back burner after several delays — family gatherings, minor DIY chores inside, and uncooperative weather. However, the siding appears to be a touch dirty and will require cleaning before painting.
Because home siding collects a thin layer of dirt, chalk, and other debris, it's essential to remove all of it before you begin painting. Painting over dirt or tiny particles is the worst thing you can do since it will ultimately bleed through the paint, requiring you to scrape or pressure wash it all over again.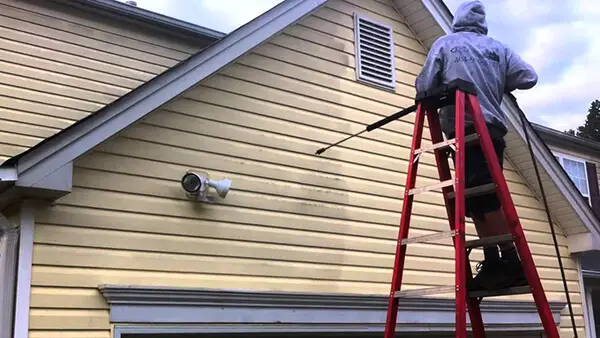 Cleaning your siding using a pressure washer is the most effective method. Then, how long after pressure washing can you paint?
Let's start below!
What Are The Benefits Of Pressure Washing Before Painting?
Pressure washing not only eliminates the filth and grime that has accumulated on your siding but also removes peeling and loose paint that would otherwise have to be scraped off. In addition, some pressure washers feature a detergent port and a low-pressure option that allow you to treat mold while washing, preventing it from returning after you paint. 
Unless the home has a lead-based paint layer, most siding types may be pressure-washed. In such a situation, you may want the services of a lead paint removal contractor.
Water, bleach, and trisodium phosphate are some of the most popular and effective substances to use while pressure washing the outside of a property. Other specialized chemicals are available, but for most project preparations, this will be enough. In addition, many of the chemicals are organic, ensuring that plants, lawns, flowers, and landscaping are not harmed.
What Are Problems That May Occur While Pressure Washing?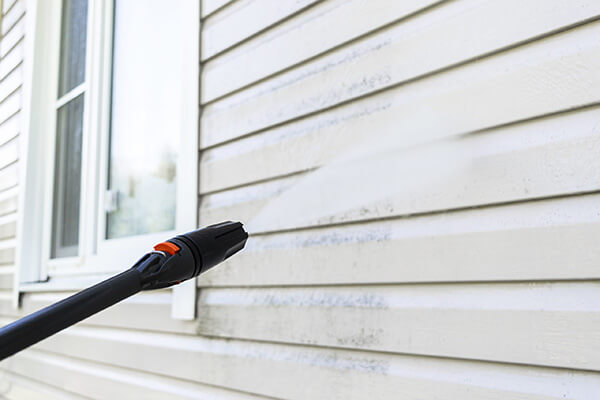 Both wood and composite decks can be damaged by pressure cleaning. Without having to pressure wash the deck, it is feasible to refinish it. Because the structure hasn't been cleaned in years, pressure washing is frequently used. Pressure washing makes sense in these situations. On the other hand, pressure washing can be avoided if the homeowner maintains a regular cleaning schedule.
A deck should be cleaned with dish soap or laundry detergent every two weeks after removing all the furniture. The deck should next be cleaned using a hose, soap, and a bristle brush. 
Make sure you're not scrubbing too hard, or the deck may be damaged. Return all furniture to the deck after it has dried. If this technique is followed regularly, the homeowner will be able to avoid using pressure washers.
It's OK to pressure wash your deck, but it's not a good idea to do it carelessly.
However, there is some good news!
If you use the lowest feasible pressure setting (400 to 1000 psi is advised), the moisture will not penetrate the wood and readily evaporate. Soft washing is the term for this procedure. For gentle cleaning, electric pressure washers are the ideal solution.
How Long After Pressure Washing Can You Paint?
Several elements influence how long to wait to paint after pressure washing. The following are the three most apparent:
Moisture In The Siding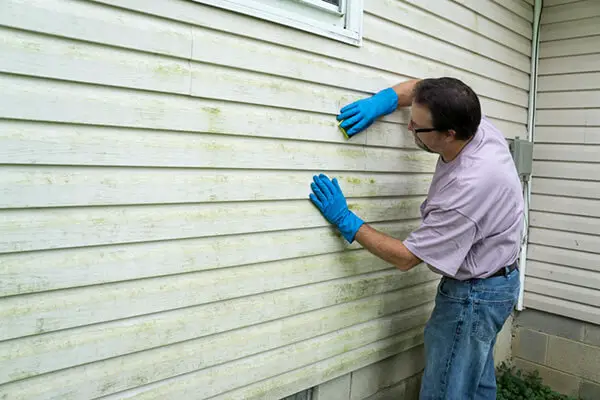 In an ideal scenario, you'd wait three to four days before beginning outside painting. This allows porous materials like wood, brick, and other materials to dry completely. 
Painting on still damp surfaces is never a brilliant idea. If the wood beneath the siding gets soaked, for example, the paint may begin to bubble. In addition, moisture escapes from the wood when the siding is heated, resulting in apparent flaws.
Weather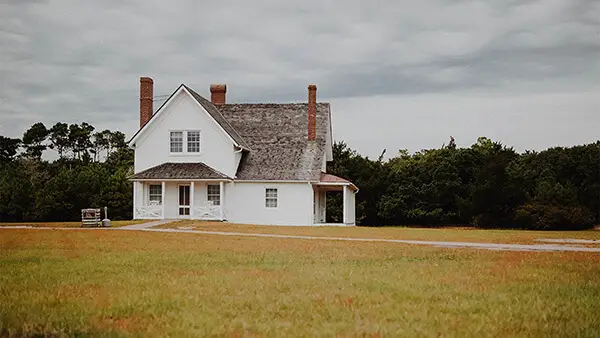 When it's raining, you don't want to paint. The duration between cleaning and applying paint might be affected by humidity and low temperatures. These circumstances add moisture to the air, meaning it might take longer for any surfaces to dry. If you try pressure washing under these conditions, you will only get terrible results. 
What is our recommendation? Simply postpone outdoor painting till the weather improves.
Paint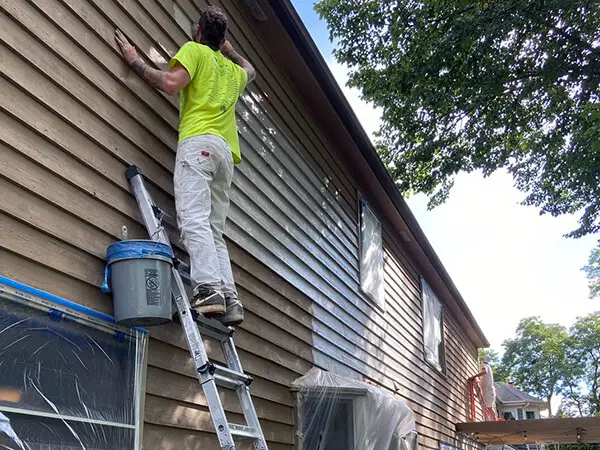 It's also vital to choose the type of paint you wish to use. For example, if you pressure wash on a bright, rain-free day, you should be able to start painting with latex-based paint within 24 hours. However, because oil-based paints must be applied to dry surfaces, you'll need to wait longer between pressure cleaning and painting.
Using a pressure washer is a significant commitment, one that you've most certainly committed to in preparation for a more critical job. But, on the other hand, you may be preparing your house for a huge family gathering or planning to sell it with the help of a realtor, and you feel it might use a fresh coat of paint.
What Are Useful Tips Before And After Pressure Washing?
Here are some more helpful hints to keep in mind when coloring your deck:
First, make sure your deck is dry by following the suggested average drying time, or better yet, by exceeding it.

Before painting, the unfinished wood must be primed. The primer aids in the smoothing out of the wooden surface and sealing and preventing the wood from absorbing the paint.

When estimating the drying time, keep the weather in mind. Of course, pressure washing before painting is best done when the weather is sunny. When it's raining, avoid pressure washing.

Wipe away any extra moisture on the surface using a squeegee to speed up the drying process.

Attach the wide-angle nozzle to your pressure washer gun while pressure cleaning the deck. The wide-angle nozzle uniformly distributes the water, ensuring that it has enough force to clean but not harm the surface.
Check out this video to master pressure washing your house:
Conclusion
It's critical to answer the question, "how long after pressure washing can you paint?". Is it better to wait a little bit longer? It depends on a variety of things, including the weather and the position of your deck. Despite this, the typical drying period for sun-facing decks is 48 hours and 72 hours for decks in the shade. Good luck with your painting!
Related Post