It's now time to give your yard a good pressure wash. So you get your pressure washer ready for the winter. But, oh, man! The pressure washer won't start.
The thrill has given way to irritation. Your guests are coming to see you tomorrow. You're perplexed as to why your favorite tool is failing you just when you need it the most.
Your pressure washer motor may not start for a variety of reasons. We'll discuss them here, as well as how to remedy problems at home.
This is a beginner's guide to troubleshooting the majority of problems with your electric and gas pressure washer. Before we begin, please read the User's Manual for important safety information. Also, disconnect your pressure washer whenever you're working on it.
Gas Pressure Washer: 4 Common Reason Why Your Pressure Washer Won't Start
Expired Fuel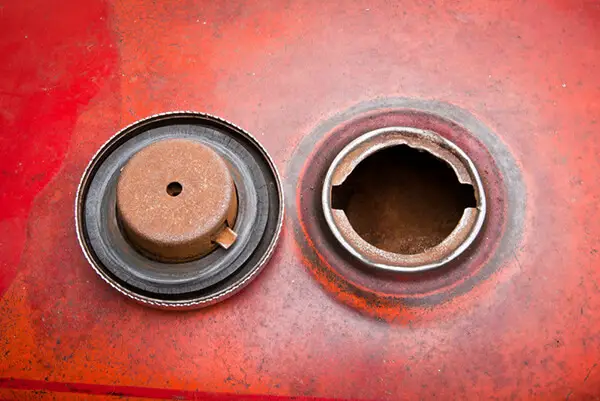 When gasoline remains in a pressure washer for more than six months, it oxidizes and gets polluted. Degraded gasoline loses its volatility and octane, resulting in poor engine performance or inability to start.
Clean and cleanse the gasoline tank with carburetor cleaner after draining filthy or contaminated fuel. Before beginning, fill the fuel tank with new gasoline and turn the fuel valve to the "on" or "open" position. Gasoline stabilizers should also be used to assist keep the fuel fresh.
Make sure you're working in a well-ventilated location. Check for any open flames or sparks in the area. Please don't smoke. Also, keep an A-B-C fire extinguisher on hand. Also, learn how to safely dispose of old gasoline by contacting your local recycler or fire department.
Faulty Spark Plug
A faulty spark plug might also be the reason of your gas-powered pressure washer not starting. You'll need to replace the spark plug if it's been subjected to too much wear and tear or is otherwise severely damaged. You're unlikely to be able to repair a spark plug, and it'll be cheaper to replace it entirely.
Examine the spark plug to determine if the porcelain insulator is fractured, if the electrode has a lot of carbon buildup, or if the electrode has been damaged or burnt away. To check if it's still working, you may use a spark plug tester. This will reveal whether or not the spark plug is faulty.
Clogged Carburetor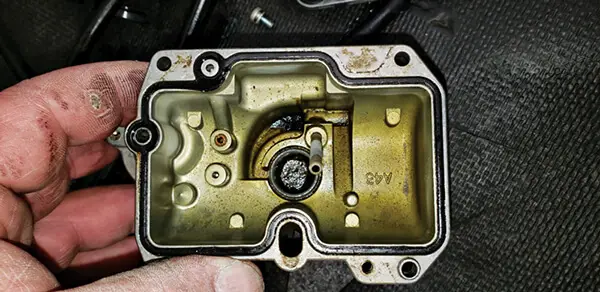 It's possible that the carburetor is blocked. The most typical cause of a blocked carburetor is keeping gasoline in the pressure washer for an extended length of time. Some of the fuel's constituents may evaporate over time, leaving behind a thicker, stickier material. This sticky gasoline might block the carburetor and make it impossible for the engine to start. 
If the carburetor is blocked, use carburetor cleaner to clean it. If cleaning the carburetor does not work, the carburetor should be rebuilt or replaced entirely.
Flywheel Key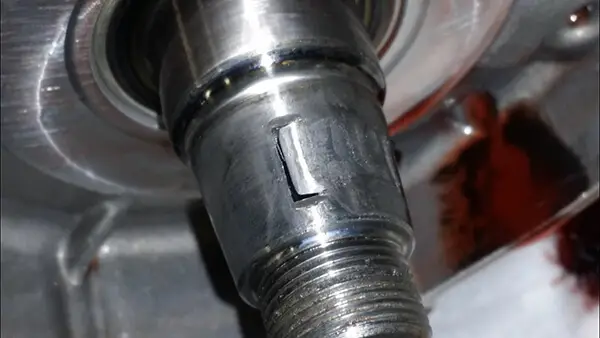 It's possible that the flywheel key sheared in half. The flywheel key is a tiny metal item that attaches to the crankshaft and engages the flywheel. The flywheel key splits in half if the engine suddenly stops owing to the pressure washer hitting a hard object, preventing harm to the engine. Remove the flywheel from the engine and examine the flywheel key to see whether the key is broken. Replace the flywheel key if it is broken.
Electric Pressure Washer: 5 Common Reason Why Your Pressure Washer Won't Start
Incorrect Outlet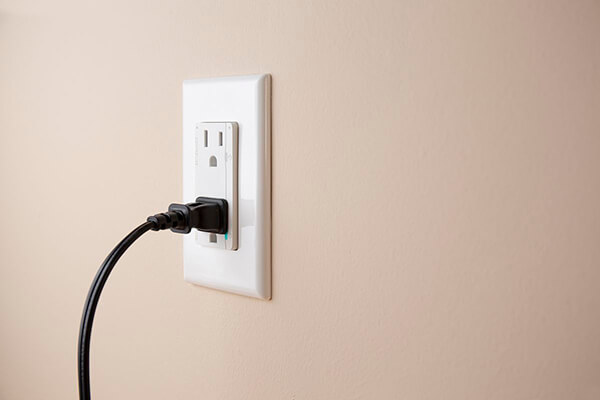 One of the reasons the pressure washer won't start is because the outlet isn't powerful enough. The majority of pressure washers require 12 to 14 amps of electricity to operate. That quantity is not available from all retailers. As a result, the engine won't start or sputters.
Seek for an outlet with three prongs. When compared to outlets with only two prongs, these outlets provide more power. The pressure washer will start once it has adequate power.
The Circuit Breaker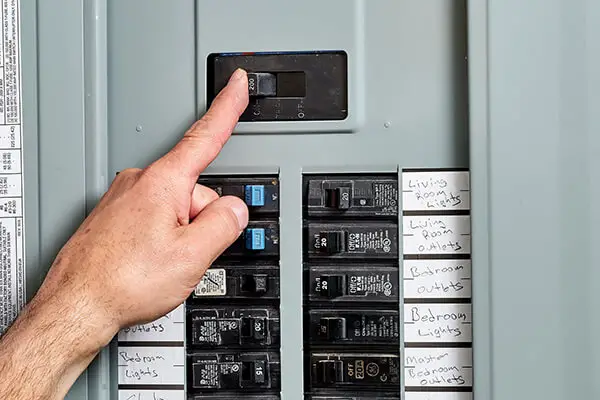 To keep the device and the user safe, all-electric power washers employ grounding. The issue with grounding is that it might cause your circuit breaker to trip. Because a pressure washer uses a lot of electricity, it might blow a circuit if you have other appliances operating at the same time. You won't be able to use your pressure washer if your circuit is tripped. Even with the water turned on, it will not start.
You must control your power consumption to avoid the pressure washer tripping the circuit breaker. Turn off all other appliances in your home when you plan to use the washer. Your pressure washer won't trip the circuit breaker because there are fewer high-powered appliances in use, and it will be able to start.
The Tripping GFCI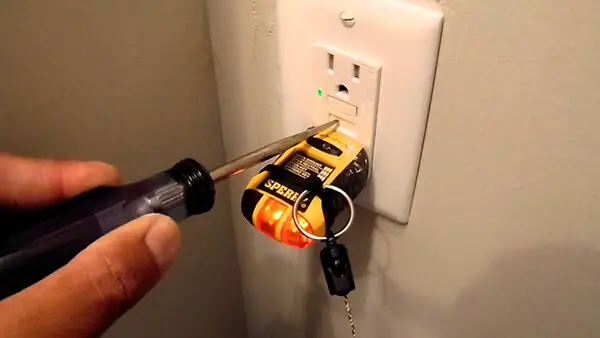 Connect the power wire to a functioning socket. Reset the GFCI by pressing the reset button. Check the power cable for damage if it won't reset. It should be replaced if it is damaged. If this isn't the case, there might be a problem with the circuit. Make an appointment with an electrician.
Thermal Overload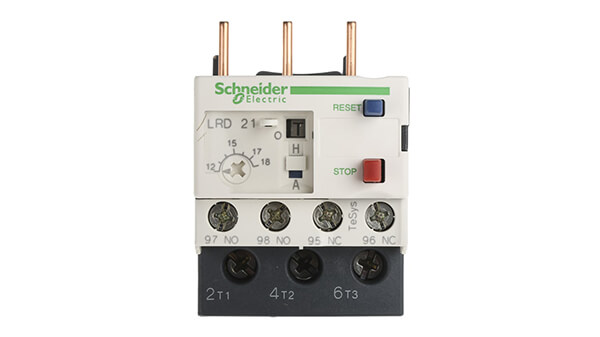 Allow the motor to cool for a few minutes. To reset the overload, press the overload reset button. If it doesn't reset after a few minutes, wait a little longer and try again. The motor should be replaced if it still won't reset after it has cooled. For warranty information, contact the manufacturer.
Damaged Fuse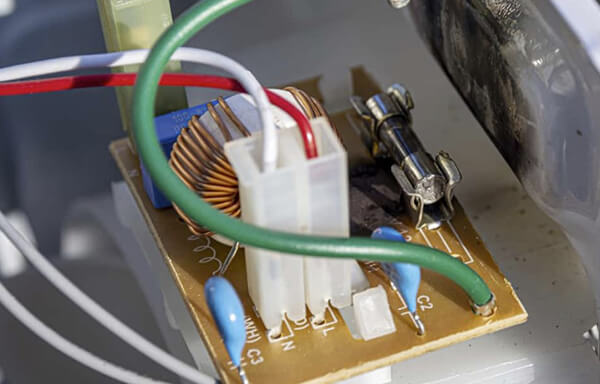 A blown fuse is the ultimate reason your electric pressure washer won't start even if the water is turned on. Pressure washers that are older deteriorate with time. The engine will not start if one of its fuses blows or becomes damaged.
The problem may be resolved by just replacing the fuse. To get the correct type of fuse for your pressure washer, see the handbook.
Check out this video for troubleshooting electric pressure washers:
Conclusion
Without water flowing through the pump, never start or run your pressure washer. When a pump is dry, it can be destroyed in a matter of seconds. Preventive maintenance and proper storage, which includes draining all water from the pump and flushing with pump anti-freeze/lubricant, will keep your pressure washer in top shape.
Related Post