Most people who like a clean vehicle visit the car wash regularly.
Choosing the deluxe package at the automated wash may entitle your car to a blower drying session on the way out. Still, many individuals do not pay the extra for the blowers and instead hand dry their vehicles following an at-home wash.
After a vehicle wash, drying is both an art and a science, and the necessity of doing so cannot be overstated. It will save your car's paint if you do it correctly and with the right supplies.
Now, let's scroll down to know the best way to dry a car without scratching!
Best Way To Dry A Car Without Scratching
You shouldn't have washed your automobile in direct sunshine. As a result, the automobile dries off too fast, leaving wet stains behind. Wash in the shade, if possible, and after the paint has completely dried. Furthermore, dust may adhere to your wet automobile if it is a windy day, which is not ideal.
You should park your automobile in a garage in a perfect world and avoid all of these issues. Check out best way to dry a car after washing here:
Damp Microfiber Cloth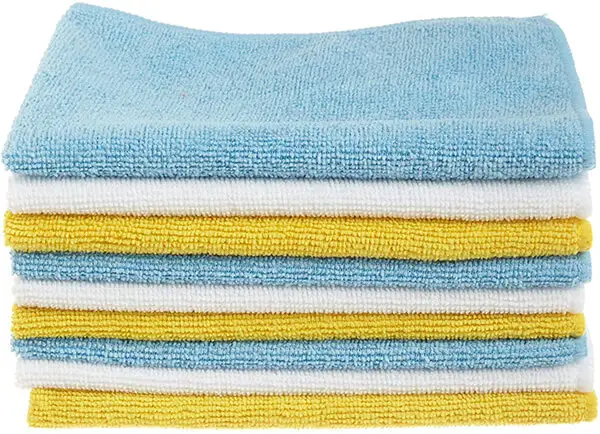 After washing your automobile with soap and suds, use your microfiber cloths to clean the surface. Using a moist microfiber towel, soak it in clean water and wring it out. A wet microfiber towel will simultaneously remove grime and wick away water. It also decreases friction between the towel and your automobile, allowing you to dry your car without damaging it. The microfiber cloth will be the best way to dry your car to wipe your vehicle clean from top to bottom.
If your microfiber towel is full of water, wring it out before proceeding, and be sure to clean it if it becomes soiled. You don't want any filthy or soapy water on your drying towel since it will create streaks and residue.
Drying Aid Spray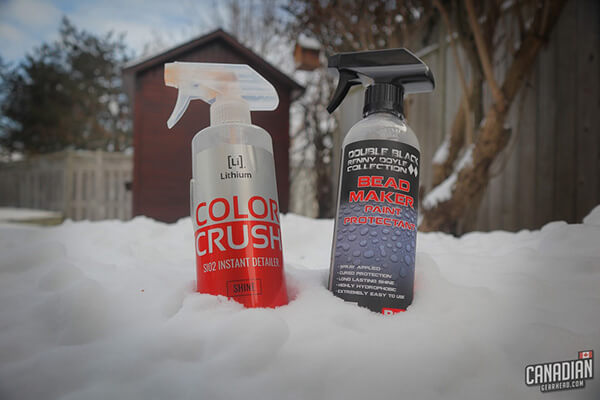 Use a drying assistance spray to speed up the drying process.
A drying aid is a lubricant spray that you may use to dissipate water when drying your automobile and avoid harm to the paint. They may also be used to give gloss to your paint without the need for sealer or wax.
Drying aids are incredibly slippery, which traps tiny particles, keeping them away from the paint and causing them to become caught in the microfiber towel. The solvent also causes water to bead, making drying more straightforward.
There's typically no need to buff when you don't allow a drying aid to dry on the surface. However, because certain products are difficult to buff once they have dried, you may need to work quickly. It's also a good idea to work on one panel at a time. What matters is that you follow the directions. For example, when using some products on a black automobile, they may need to be diluted. Before using, give it a good shake for 30 seconds.
Car Dryer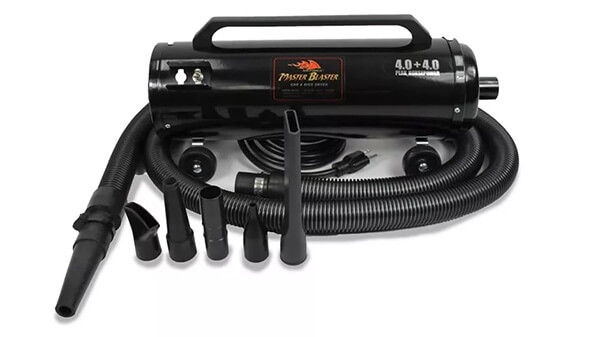 A lot of large vehicle detailing companies sell car blowers or car dryers. These can be used to blow dust away from hard-to-reach areas on the inside of the automobile. These tiny air compressors may also be used to blow the water out of all of your car's hard-to-reach areas.
The only issue with them is that they require three hands to operate: one to hold the blower, one to hold and spray detailing spray, and a third hand to hold the microfiber towel. They are, nevertheless, quite helpful both inside and outside the vehicle. In addition, they are electrically driven and are considerably lighter and smaller than a leaf blower, allowing them to be carried in one hand.
Leaf Blower

If you don't want to spend the money on a vehicle drier and already own a leaf blower, this is another fantastic alternative.
Again, there is no friction on the paintwork. There is no chance of scratches or swirls. Leaf blowers, similar to vehicle dryers, may simply push water away from the paint.
Again, this only works on automobiles with a highly hydrophobic surface covering. Otherwise, the water will cling to the paint rather than flying off.
It's worth mentioning that only a leaf blower with an air filter should be used. You risk blowing dust over your newly washed automobile if you don't.
Check out this video if you're still confused about best way to dry car after washing:
Worst Way To Dry A Car That Can Cause Scratching
Chamois Cloth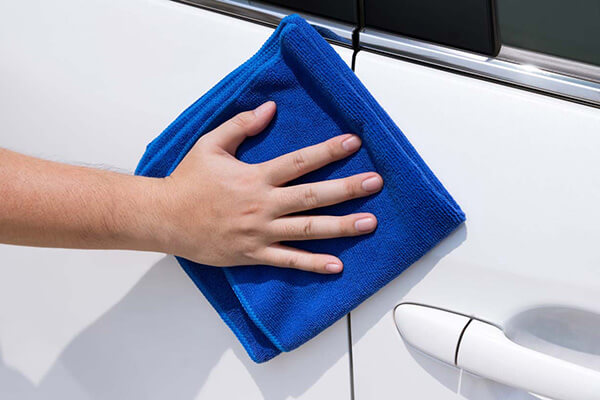 Aside from a microfiber towel, a chamois is one of the most often utilized materials for drying an automobile. They're popular because of their excellent absorption capacity.
They don't stay as soft as microfiber towels over time, despite their ability to absorb a lot of water.
Most significantly, unlike a microfiber towel, there are no fibers to remove dirt off the car's surface.
This means that any residual dirt will be trapped between the towel and the paint, potentially scratching it as you dry the car.
Squeegee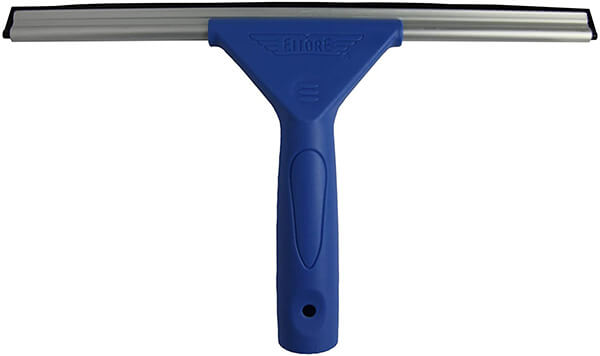 A squeegee is another method that some people use to dry their automobiles.
Although a squeegee will remove all of the water from the paint, if a single particle of dirt gets stuck in the squeegee, it will quickly damage your paint.
Because no one is flawless when it comes to vehicle cleaning, it's usual to miss a few dirt particles. Unfortunately, when using a squeegee, this means it's simple to scratch your paint.
Paper Towels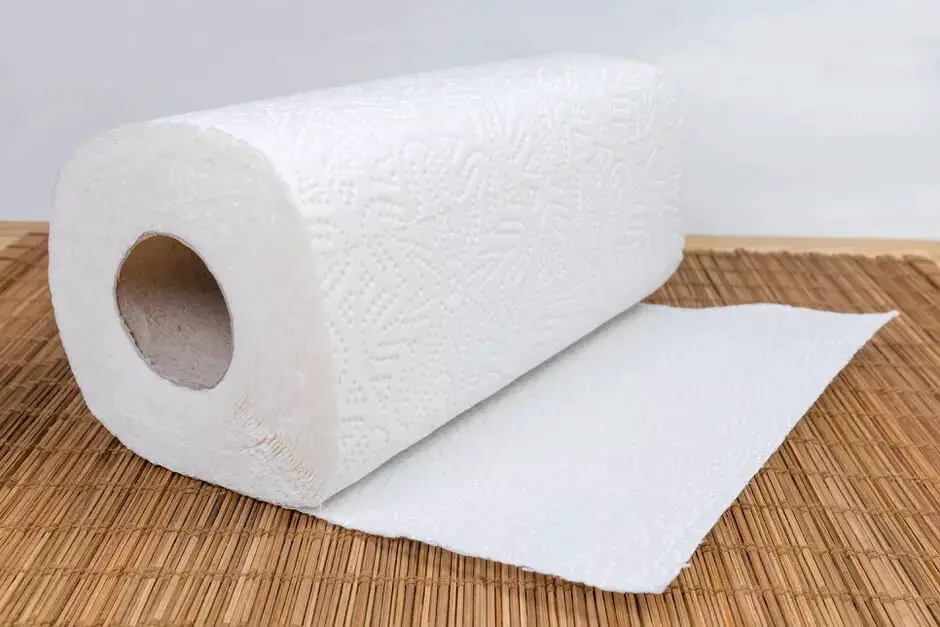 Paper towels are one of the worst things to use to dry your automobile since they may cause a lot of harm.
The paint on your automobile is quite delicate. Against your paint, paper towels effectively behave as sandpaper.
This has happened to me on many occasions when folks have rushed to clear a spot on their automobile (such as a gasoline spill). As a result, the surface becomes very faded.
Conclusion
Drying is an often overlooked aspect of thoroughly cleaning an automobile, but it is critical in completing a thorough car wash. It's also crucial that you don't scratch your car's paint in the process.
Related Post